HOTEL LOST & FOUND PICK-UP & SHIPPING SERVICE
Did you leave something behind at your hotel?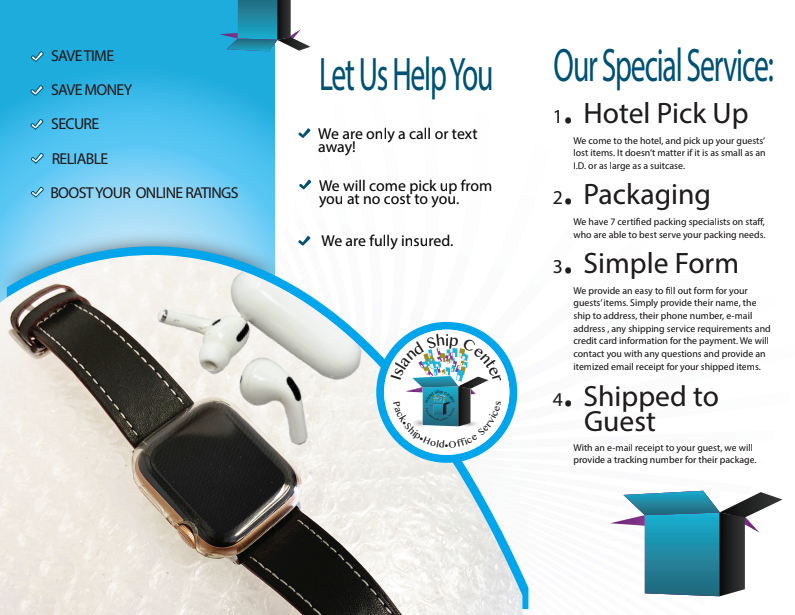 So you've packed your bags, went to the airport and got on your flight, only to realize that you left your laptop in your hotel room. Don't panic! Get in touch with us and take advantage of our Guest Lost & Found Service. We have the ability to pick up your item(s) from the hotel you stayed at and ship them directly to your home as if nothing ever happened. Learn more! Download our service brochure below.
Currently we are picking up guest lost & found packages from the following hotels: