Boxes, Packing, Shipping & More…
Island Ship Center is an Authorized Ship Center for FedEx, the United States Postal Service and United Parcel Service (UPS).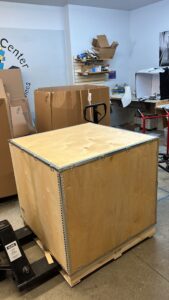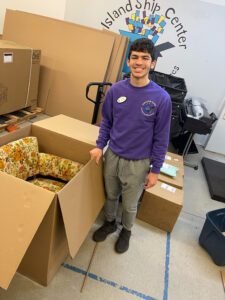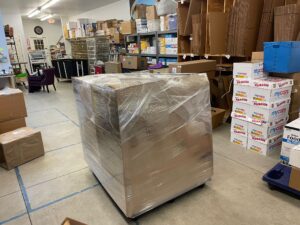 We sell boxes. You'll find a wide range of box sizes and shapes to meet your packaging needs. Stop in with your item and we'll find the best fit.
We pack. Drop off your item and we'll pack it for safe delivery. Recently, we safely packed & shipped auto tires, guitars and a train made entirely of chocolate!
We ship. Whether we pack your shipment or not, we're your pack & ship provider. From artwork shipping to valuable goods, mementos, and anything in between, we can ship it!
We sell stamps. We sell stamps and offer many POSTAL services at competitive prices.  Going the extra step of checking all delivery addresses before sending out each package to make sure that the address and zip are correct is just part of our process.
We send care packages to the MILITARY via USPS Military Mail.  We are authorized as a US Postal Service Shipping Agent.
PROHIBITION on shipping ALCOHOL or TOBACCO.  Due to Federal regulations, we CANNOT ship any alcohol or tobacco products from our location.  Most of our packages are screened while in delivery and our authorization will be jeopardized if we ship these items.  Thus, we reserve the right to ask about the contents of any package that comes to us for shipping.