We're here for your Office Services needs…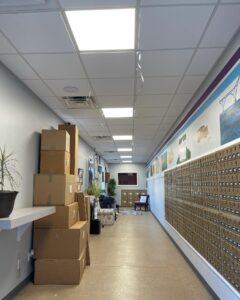 Yes, we COPY
 No job too small – only 20¢ per page (B&W) and 45¢ per page (color)
         Legal size copies are 25¢ each B&W. Price is 25¢ for printouts from USB or Email. (Minimum printing charge is $2.00)
Yes, we LAMINATE
Only $2.00 per sheet (letter size)
Yes, we SCAN
Both documents & pictures,  only 75¢ per page – we can email them to you directly; no need to buy any jump drive!
Yes, we SELL PAPER

There are many types of paper in stock – regular, card stock, colored paper, 3-hole punch & photo paper.
Yes, we MAKE IT EASY… so many people love our convenience, the fact that they can rely on us to be their office on the Island. We're honored to serve and be here to provide quality and service for all your office needs.