Welcome to the
#SpaOfShipping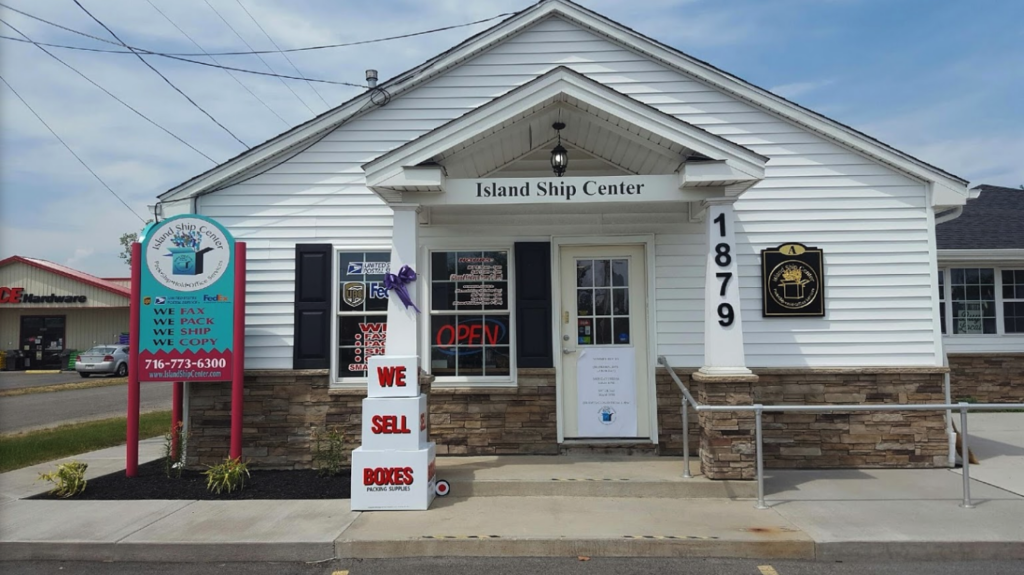 Island Ship Center (ISC) opened its doors on Baseline Road in Grand Island New York on April 5th, 2006. At that time, it operated under the name "Creative Leather Concepts, Inc." and focused on e-commerce of personalized leather gifts. Two years later, on April 8th, 2008, the business moved to its current location at 1879 Whitehaven Road on Grand Island and, in 2013, officially changed its doing-business-as name to Island Ship Center.
Island Ship Center is in the final approval stages to officially become a New York State certified woman-owned business, which President Seema Mojawalla co-runs with her husband, best friend, and business partner, Vice President Fahim. Together with their five children and two children-in-law, their family have become pillars of the Grand Island community. In fact, it's all about family and community to them, as they continue to grow their team of outstanding co-workers, whom they refer to as members of the "ISC Family."
As a UPS Authorized Shipping Outlet, a FedEx Authorized ShipCenter, and a USPS Approved Postal Provider, Island Ship Center is the community's go-to packaging and shipping destination. With dozens of different sizes of boxes in stock and many team members certified by the Association of Mail & Business Centers (AMBC) as global shipping specialists and professional packing specialists, they can safely package up anything from teddy bears to tea pots and get packages to their destination safely, comparing rates and services from all of their carrier partners to find the best service for each guest's needs and budget.
With their start in custom leather goods, Seema and Fahim continue to have a passion for fine gift and personal care items. Such a passion, in fact, that they've opened an exclusive and unique retail area inside Island Ship Center called Seema Boutique, where you'll find a treasure trove of fantastic gifts, jewelry, books, and more. You'll also find an amazing selection of Seema's Naturals soap and personal care products there, which are all handmade by Seema and her assistants on site. You simply must try the Seema's Naturals shower steamers, one of their most in-demand items!
In 2016, to celebrate Island Ship Center's 10th anniversary, a large warehouse and 24-hour access business center were added to the ISC building. This allowed ISC to really expand their mail and package receiving operations with hundreds of new private mailboxes (PMBs) added in the business center, as well as a comfortable seating area, package receiving lockers, and a drop-off window; the new warehouse space allowed ISC to grow its packing, shipping, and freight processing capabilities, and now ISC also specializes in large furniture and heavy freight packing, palletizing, and shipping.
In 2022, Island Ship Center grew significantly again by building a dedicated print room where they can design and print anything from the perfect wedding invitations to giant large-format banners and signs. They have skilled graphic designers on site and all of the impressive equipment needed to print, cut, laminate, fold, or do whatever is needed for any printing project.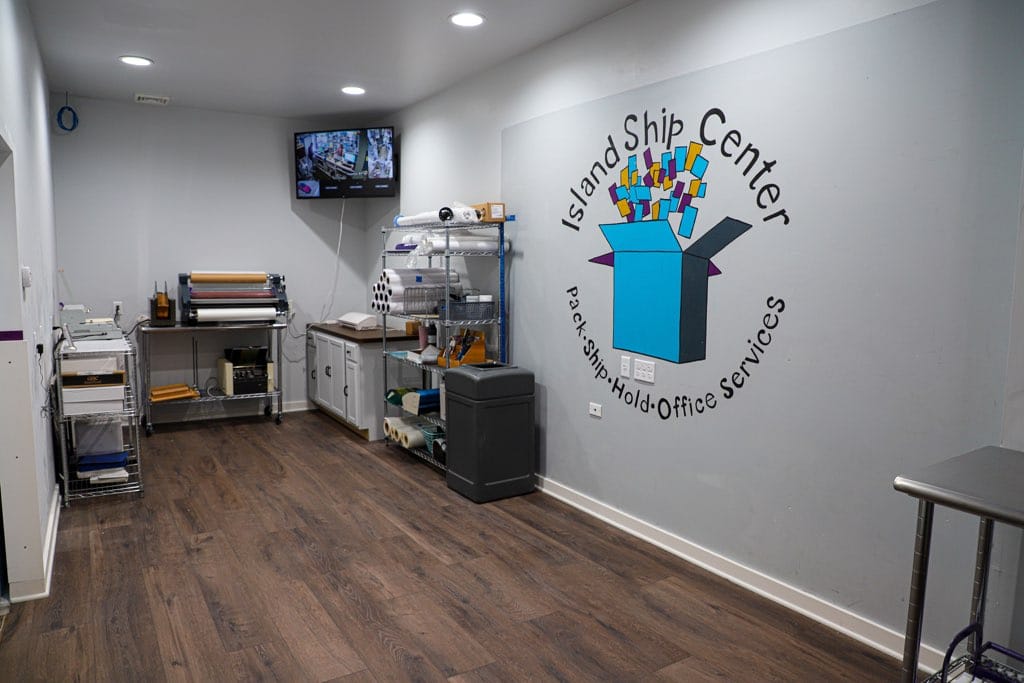 In addition to serving on local boards and committees with schools, the chamber, and more, both Seema and Fahim have spent time volunteering on the board of directors for the national industry-leading non-profit trade association, Association of Mail & Business Centers (AMBC). Fahim even spent time as Board Chair for AMBC and now serves as ex-officio Director of Motivation and Advisor to the Board, frequently traveling to industry conferences and events to speak, inspire, motivate, and network with fellow AMBC Members.
Island Ship Center has made a major impact on other businesses in their industry by serving as a model store for independent retail shipping centers across the country, often featured in the industry's MBC Today magazine, and hosting two very popular industry conferences at the ISC site in both 2017 and 2023.
Fahim often says that it's his personal mission to "make the mundane extraordinary," and a visit to Island Ship Center will prove that mission over and over again. When you enter ISC, you realize that this is no ordinary shipping store. In fact, their moniker as the "Spa of Shipping" really stands out because you are welcomed as family, treated like royalty, and leave with confidence that you received the best service possible.
We hope you'll make a visit to Island Ship Center soon to find out for yourself why their five-star rated service and expertise is everything you didn't know you were missing in your shopping, shipping, packing, and printing experiences.