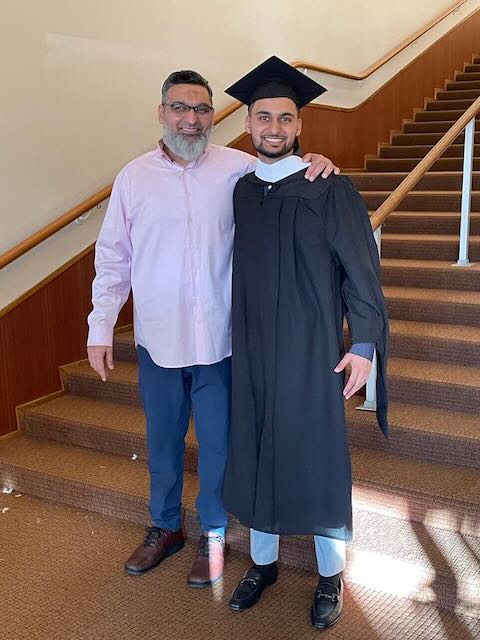 Newly married in August 2022 and working full time at Island Ship Center, Yusuf decided to pursue his Master's in Organizational Leadership last September through the accredited program offered by Medaille University. Since he had graduated with his Bachelor's Degree from Medaille just a few months before, it was easier for him to acclimate with the work load. However, balancing so many other things posed a challenge. Thankfully and surprisingly, Yusuf excelled in the program and graduated at the top of his class last week. Moreover, he was selected to be the commencement speaker for all the graduates and Fahim recorded his entire speech as a "Proud Father Moment!"
We are truly honored and proud of this milestone achievement and would like to thank everyone involved in assisting us during Yusuf's parenting journey.
In honor of Mother's Day, Fahim would like to give a special recognition to his mom and to Seema for their unconditional love, guidance and support all throughout the years.
And Yusuf would like to thank his mom, two grandmothers (Fahim & Seema's moms) and his new mom (wife's mother) on this special occasion of his graduation.
With gratitude and respect,
Fahim & Seema Mojawalla, Co-Owners
"Parenting is a life time job and does not stop when a child grows up." – Jake Slope
Island Ship Center
#SpaOfShipping #FahimFix #SeemaSolves