As we try to streamline our printing processes, we have reached another crossroad: How to deal with Microsoft Office files, specifically Word and Excel documents. Since different versions of Word (and Excel) are used by different guests, we encounter many situations where files are sent as one size but the printed version differs (even slightly) from what's on screen (since our version of Word differs from our guest's version), thereby precluding any printing excellence for which we strive. Consequently, we have decided to accept only PDF files for printing.
We're more than happy to work with any other file types and convert them for you, charging any necessary design time fees associated with that job. However, for the most part, converting files to PDF is quite easy. Seema has made a nice graphic that you can use to easily convert your Microsoft Word documents into PDF files, save them, email them to us and save on any design costs. Take a look below: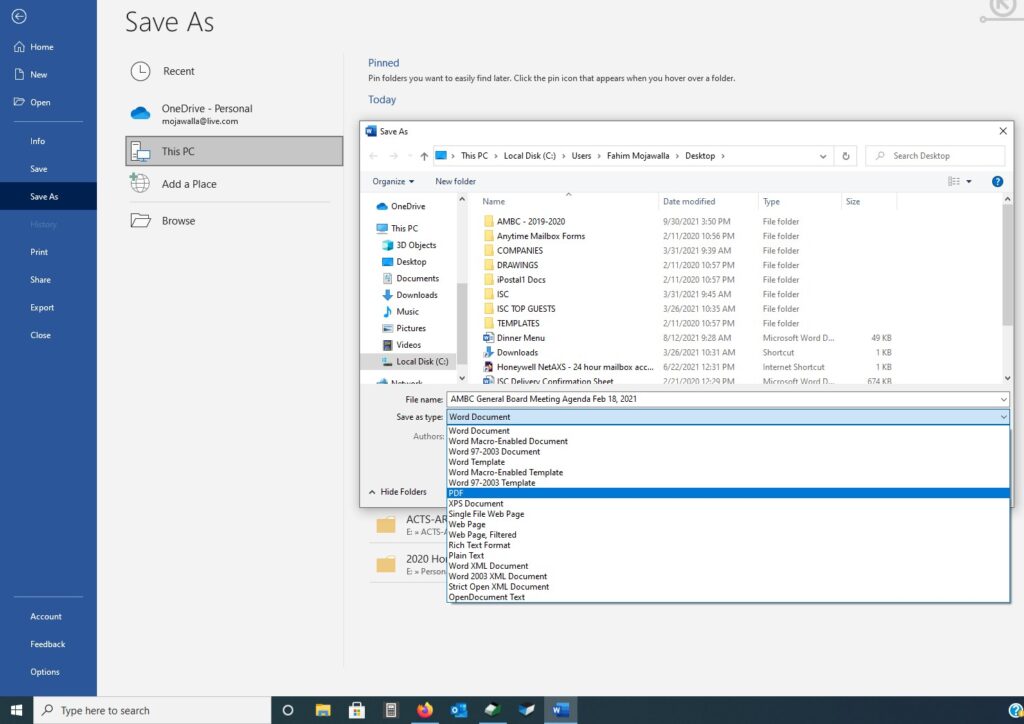 We thank you for your continued trust, collaboration and understanding.
With gratitude and effervescence,
Fahim and Seema Mojawalla, Co-Owners
Island Ship Center – #SpaOfShipping – #FahimFix – #SeemaSolves